Students, lecturers, facilitators who are involved/interested, please let me know if you need the source file.

The process includes simple modeling, 15 minutes animating and 2 minutes video editing (adding text and fading). Took me nearly 1 hour (250 frames) of rendering.

Please wait for buffering. Thanks.

Screen capture: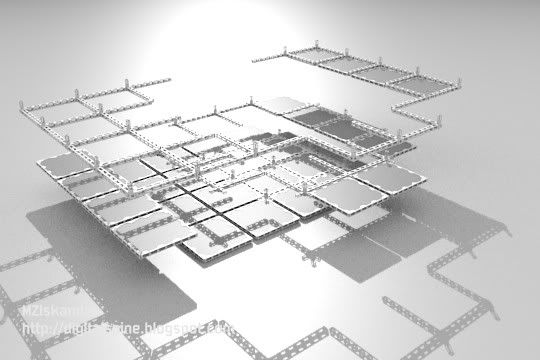 IBS Animation Screen Capture
For the previous IBS project, you also might want to look at this.
http://digitalspine.blogspot.com/2010/12/old-ibs-modulor-project-2002.html