A little Blender 'Eye Candy'.. yup..It's real-time of course! (after baking)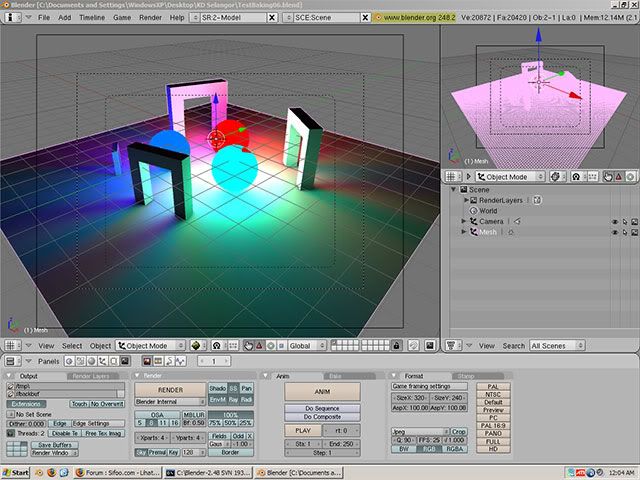 Problem:I'm using ATI 9600xt. Blender goes black or white..
Proposed Solution:
Set all especially Anti-Aliasing in the graphic card setting to 'performance' or lower all value.
If in Windows, install the latest Catalyst - use Catalyst to configure the setting.
Problem: On Linux - Ubuntu. When shadow buffer are turned 'on' in GLSL mode, Blender suddenly exit/quit/close.
Proposed solution:
Go to Game -> 'Texture Face Materials'
Go to your Spotlight, set shadow buffer size to your graphic card maximum texture capability - like mine, 2048MB are max.
Turn on the GLSL mode again.. should solve the problem :)
To ease later projects, makes sure safe it as default Blender configuration - so that Blender won't use the 2880 value again..
If you found that this solution helpful, please spread to others..
Cheers and happy Blending!