Made this with Director MX, republished with 11, runs well with 11. Until... and the project halted since the new player requires me to buy new version of Director. WTF!!! And they don't even support Shaders - at this time. And they are still buggy (please refer to Adobe Director forum)
It's not so great, but took me many hours of time and efforts..
Here's the screenshots one of my personal project (I'm not able to release client's project screenshots)
Opening screen.. procedural texture and models are generated here.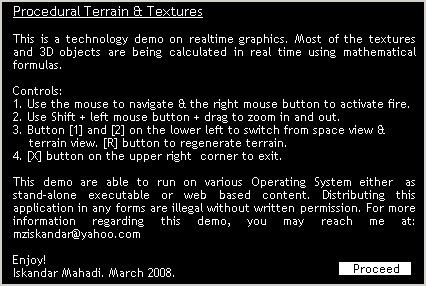 Orbiting the space.. showing Earth, Sun, Mars and some stars on the background.
Fly through the procedural generated landscape.. terrain and clouds (clouds are generated according to the terrain heights.
Water.. fake reflection, multi-texture waves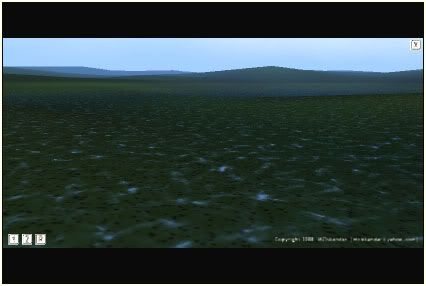 Finally, smoke and fire... burn the terrain with mouse (carve your wive's name or your mother in-law)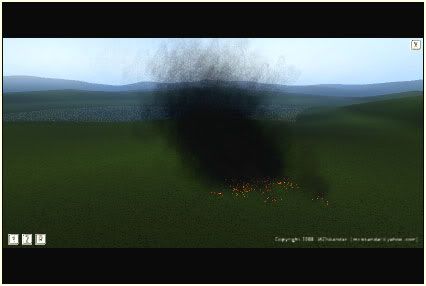 To get these screenshots I have to open through Director using .dir file. Director's .dcr and .exe won't work anymore.
That's about it. Life sucks!